4-axle wagon for carriage of bulk (granulated) goods, Uagpps type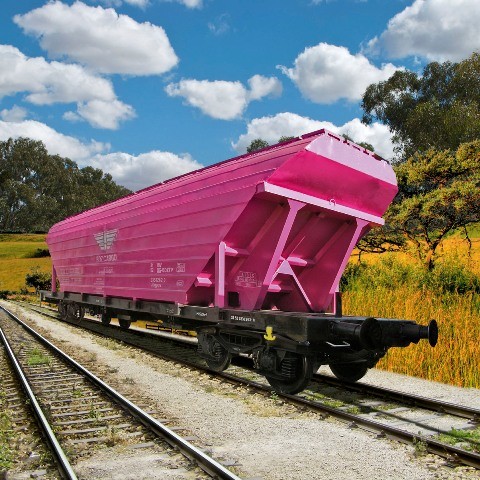 Technical description: The wagon is used for the carriage of hygroscopic bulk (granulated) goods such as cereals, wheat, maize, soybean, chemical fertilizers (superphosphate, ammonium nitrate, ammonium sulfate), etc. The wagon allows mechanized loading. Unloading is performed gravitationally through the 3x2 sliding roofs installed in the floor with a clearance of 355x650 mm., closed with valves. Unloading is possible in bunkers as well as on running belts.
The body of the wagon is made of profiled lateral and front walls. Shaped on the roof are five sliding roofs, measuring 500x220, through which loading is performed.
Technical parameters
| | |
| --- | --- |
| Number of axles | 4 |
| Maximum loading (t) | 57.5 |
| Axle loading (t) | 20 |
| Tare weight (t) | 22.5 |
| Wheel base (mm) | 10 000 |
| Length of the wagon between buffers with the brake platform (mm) | 15 250 |
| Usable volume (m3) | 85 |