4-axle flat wagon type Res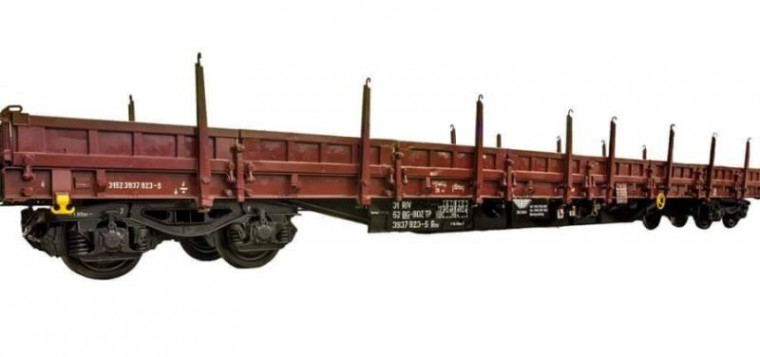 Technical description: The wagon is used as a platform with stanchions for the carriage of long items of consignments, rods, rolled iron, wood and other goods and as a platform with side lids for the carriage of loose goods that do not require protection against atmospheric impact.
The front lateral walls are connected to the chassis in a joint-like manner.
The wagon has 16 pieces of rotating stanchions 8 on both sides, and 16 braces, respectively, for fastening the goods.
Pictures and drawings


Technical parameters
| | |
| --- | --- |
| Number of axles | 4 |
| Maximum loading (t) | 57 |
| Axle loading (t) | 20 |
| Tare weight (t) | 23 |
| Wheel base (mm) | 14 860 |
| Wagon length between buffers without brake platform (mm) | 19 900 |
| Usable length (mm) | 18 500 |
| Usable width (mm) | 2 640 |
| Usable area (m2) | 50 |